We are a social startup with an international team from Kenya, South Africa and Germany.
Team
Start Somewhere is a design and construction team comprising of the German social enterprise and the Kenyan Ltd company. We manufacture our innovative TwistBlocks at our factory in Kibera where local people are permanently employed.
Kristina is one of the three founding members of Start Somewhere nonprofit. She brings over 10 years of professional experience as a communications manager for large corporations. Together with Silvia and other friends, she has supported Start Somewhere as initivative from Oliver from the beginning. It has always been her dream to use her skills for something meaningful.
Martin supports Start Somewhere Germany since 04/2022 part time as Operations and Administration Assistant. He has 10+ years of experience as management consultant in the professional service and audit sector. Martin is involved in the operationalization of Start Somewhere's business processes and IT infrastructure and serves as advisor to the board of directors in the areas of business development, controlling as well as finance and risk management.
Dennis Andere has been a friend of Start Somewhere since Oliver's first visits to Kibera. He is a board member of the Start Somewhere NGO. Dennis has lived in Kibera since childhood and is the local expert on informal settlements for Start Somewhere.
Beryl is responsible for coordinating marketing and administrative functions of Start Somewhere Kenya. This includes involvement in local marketing activities, events, client communications, organizational tasks and accounting.
Chris started working for Start Somewhere as a production worker in our first TwistBlock Factory in Kibera and recently as assistant manager.
He will now head our new TwistBlock factory in the east of Kibera and is responsible for tasks like Production Planning, Quality Control, Equipment, Safety and Team Management.
Oliver von Malm studied Architecture in Innsbruck, Austria. During his studies he worked in renown architecture offices Snohetta in Oslo and Zaha Hadid Architects in London and Beijing. In 2011 he left Beijing and traveled through Pakistan, India and Kenya and Tanzania and founded the initiative "Start Somewhere" after a 4 day visit in Kibera, Nairobi. Starting off as a private initiative, Start Somewhere is now a social business that enables people in informal settlements to produce their own innovative building materials, the "TwistBlocks" which were developed by Oliver and a team of experts. Start Somewhere has realized numerous social housing projects in Kenya and is now expanding to South Africa. Oliver has done teaching multiple years at University of Innsbruck with Rames Najjar and at TU Munich at the chair of Francis Kéré.
Claire is a South African architect working from Berlin on social projects from Start Somewhere in Kenya. She studied a masters degree in Architecture in Cape Town. The programme was focused on finding solutions to some of the many social inequalities in South Africa.
Brenda Lumumba is the treasurer of Start Somewhere NGO and contributes to the organisation her knowledge of running an NGO and her IT expertise.
Sam, who previously served as a member of our production team at the TwistBlock Factory in Kibera, has now transitioned to our construction team. With a bachelor's degree in Civil Engineering, he brings a wealth of knowledge and expertise to his new role, where he will work alongside Brenda, the Construction Site Supervisor. In his capacity, Sam will provide valuable assistance in managing and supervising construction projects, utilizing his skills to ensure successful project execution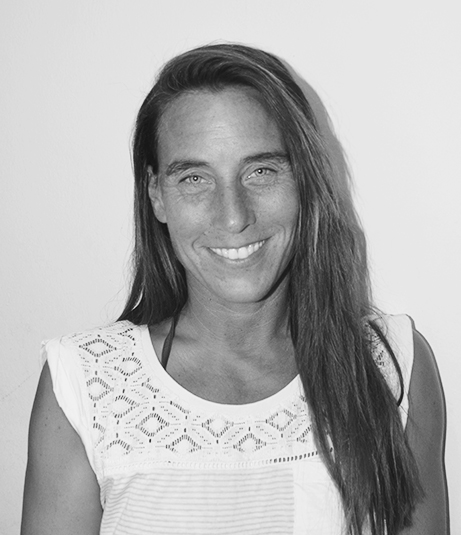 Silvia Hesse is one of the three founding members of Start Somewhere. As a geography graduate, she brings experience in urban and transportation planning. Silvi is primarily involved in the HR and financial sector of Start Somewhere. Funding projects and communication topics are also her focus. Together with Kristina she has supported Start Somewhere as an initiative of Oliver from the beginning.
Brenda is our accomplished Senior Architect at Start Somewhere, bringing extensive expertise in TwistBlock Construction Projects. With a practicing license in Kenya, she oversees project execution, ensuring efficiency, safety, and adherence to plans. Brenda's contributions span design, project programming, and site coordination, making her an invaluable asset to our team.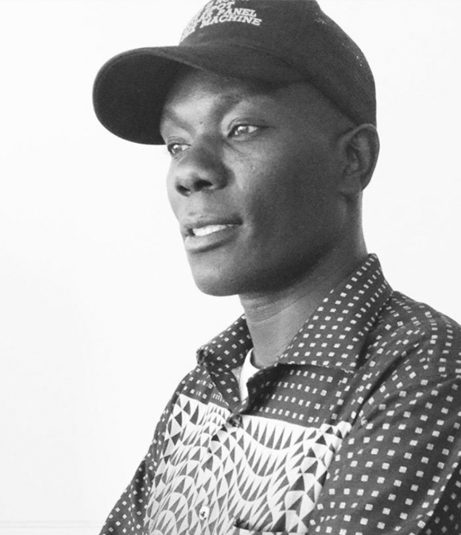 Ibra is very experienced in community work in informal settlements like Kibera. He supports Start Somewhere in terms of casual labour management, hiring and rotation, community stakeholder engagement and compilation of MoUs, supervision of workshop employees and improvement of teamwork. Ibra's knowledge helps Start Somewhere a lot to ensure a smooth process of the project.
Milka is in charge of the TwistBlock factory with currently four production workers in the heart of Kibera, Nairobi. She is a local resident herself and proud to be contributing to the improvement of local living conditions. She has been part of our Start Somewhere team since the TwistBlock factory opening in 2019.
Team TwistBlock Factory Kibera East and West